We provide proxy services for large-scale web data extraction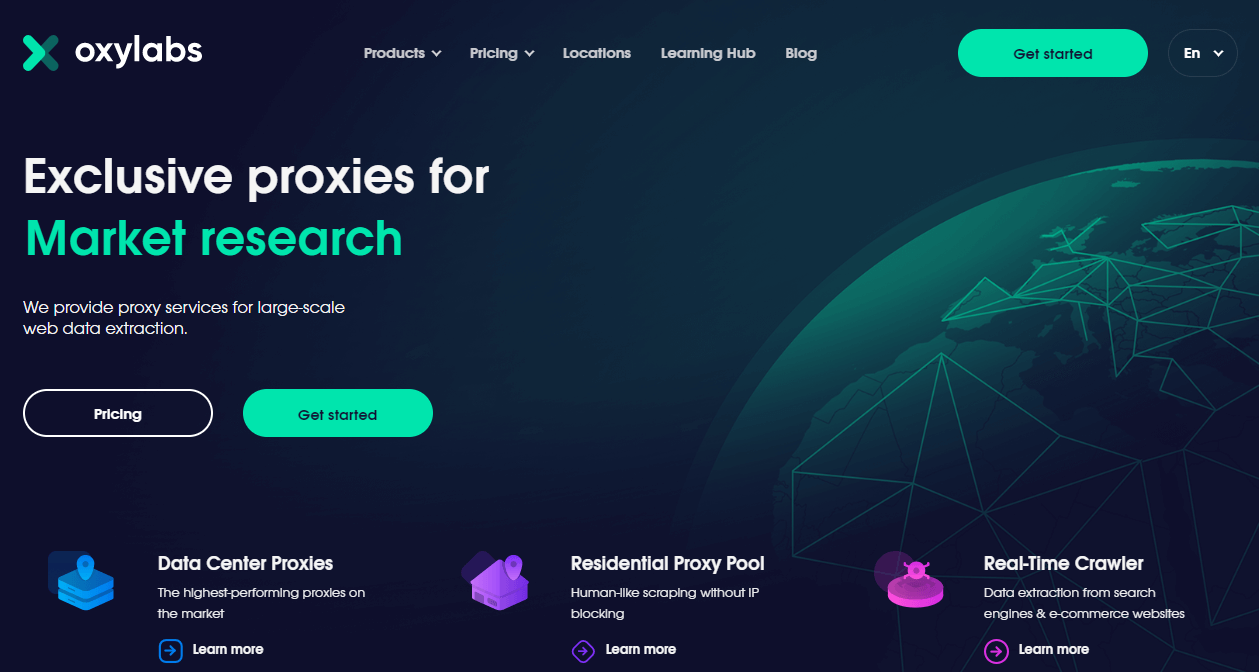 Pricing: On Request
Market research
Brand protection
Travel fare aggregation
Ad verification
Pricing intelligence
SEO monitoring
Product page intelligence
Email protection
Collecting data on a large scale is not an easy task. Getting necessary information takes a horrific amount of time, knowledge, and resources. Errors, IP blocks, and captchas is a constant struggle.
But what if we told you that there's a solution that can put you out of your misery? Let us introduce you to Oxylabs Real-Time Crawler!
It's a data collection tool built specifically for search engines and e-commerce websites. Thanks to its unique infrastructure and a large proxy network, Real-Time Crawler can guarantee 100% success rate. It's a kickass solution really, so, let's see how it works.
First, a client (you) sends a request to Real-Time Crawler.
Then, Real-Time Crawler uses its magic and collects web data.
After all the required information is collected, Real-Time Crawler sends it back to you as raw HTML, or as parsed data formatted in JSON.
And you can extract all kinds of data from search engines and e-commerce websites! Well, let me tell you this – Real-Time Crawler is really easy to integrate, super reliable, easily scalable and cost-efficient! Building your own data collection solution is a burden.