Leadberry is a Google Analytics powered B2B lead generation software which aims to convert website visitors into sales leads by providing filtered analytics and reporting. The web-based application tracks the website visitor's journey and provides businesses with sales intelligence data on prospects. With Leadberry users can automatically gather analytics data, contact data, business data and social data for prospects.
The Leadberry platform facilitates the identification and tracking of website visitors with Google Analytics-powered algorithms which are able to reveal the organization's behind page views. Leads are displayed in a list detailing the company which the visitor belongs to, the visitor position, and other contact details for the individual, as well as the organization website URL, company bio, industry, and more.
Leadberry connects with LinkedIn to facilitate social selling with LinkedIn pages displayed for each website visitor and the ability to access social pages directly through the app. Prospects are displayed in a way that makes it easy for businesses to gage their interest regarding the business product or service in regards to number of visits, last visit, visited pages, and time spent on the website.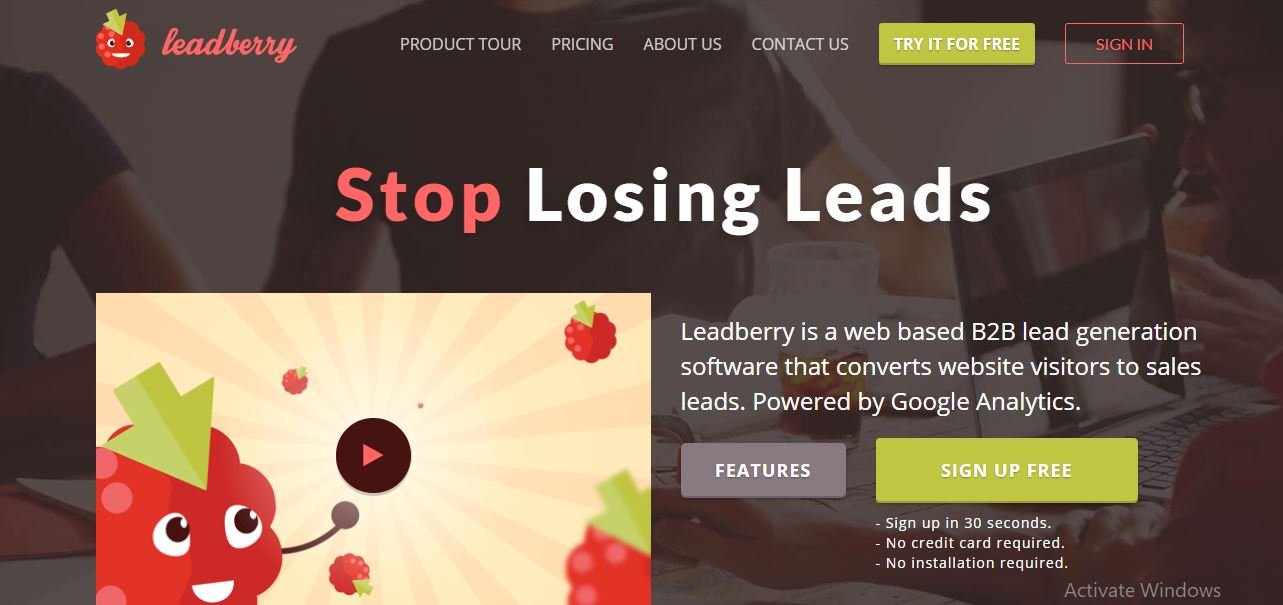 Email alerts can be setup to notify users when a prospect viewed the company website, and notifications can be customized to ensure that they are only received for prospects that are important to the user. Algorithms are also used to determine which companies and page views are relevant to the user and filter potential leads based on this.
Pricing:
Essential: $29/month
Pro: $39/month
Premium: $49/month
Ultimate: $299/month

Features:
Analytics / ROI tracking

Lead notifications

Lead enrichment

Referrals / affiliates

Website visitor tracking

Lead generation

Sales analytics

Web traffic reporting

Data mapping

Social media integration

Prospecting tools

Visitor tracking

Data visualization

Data filtering

Filtered views

Referral source tracking

Customizable reporting

Third party integration

Behavior tracking

Real time notifications