Bench Accounting provides bookkeeping and accounting services through an intuitive web-based app to help startups, SMBs, and enterprises in handling their accounting and bookkeeping requirements. Together with a robust set of accounting tools, Bench Accounting designates a team of dedicated professional bookkeepers to each of their clients.
Through its service, their clients can focus more on the business side of matters, given that accounting and bookkeeping needs are taken care of. Through the software, users can share and upload spreadsheets, transaction documents, receipts. A dedicated bookkeeping team sorts everything out, sparing users from the grunt work of accounting. In addition, Bench expert bookkeepers help users with the categorization of their transactions, reconciling statements from their bank, credit card, and PayPal accounts, ensuring that every clients' book is accurate.
Bench bookkeepers also perform receipt management where they attach receipts to the corresponding transactions within the accounting system. All bookkeepers are mandated to ensure that all receipts are accounted for, to generate a complete and spotless record. Bench Accounting integrates with third-party apps like Stripe, Square, Shopify, and Freshbooks. It offers five expense-based service packages with clients having the option to choose between an annual or monthly billing.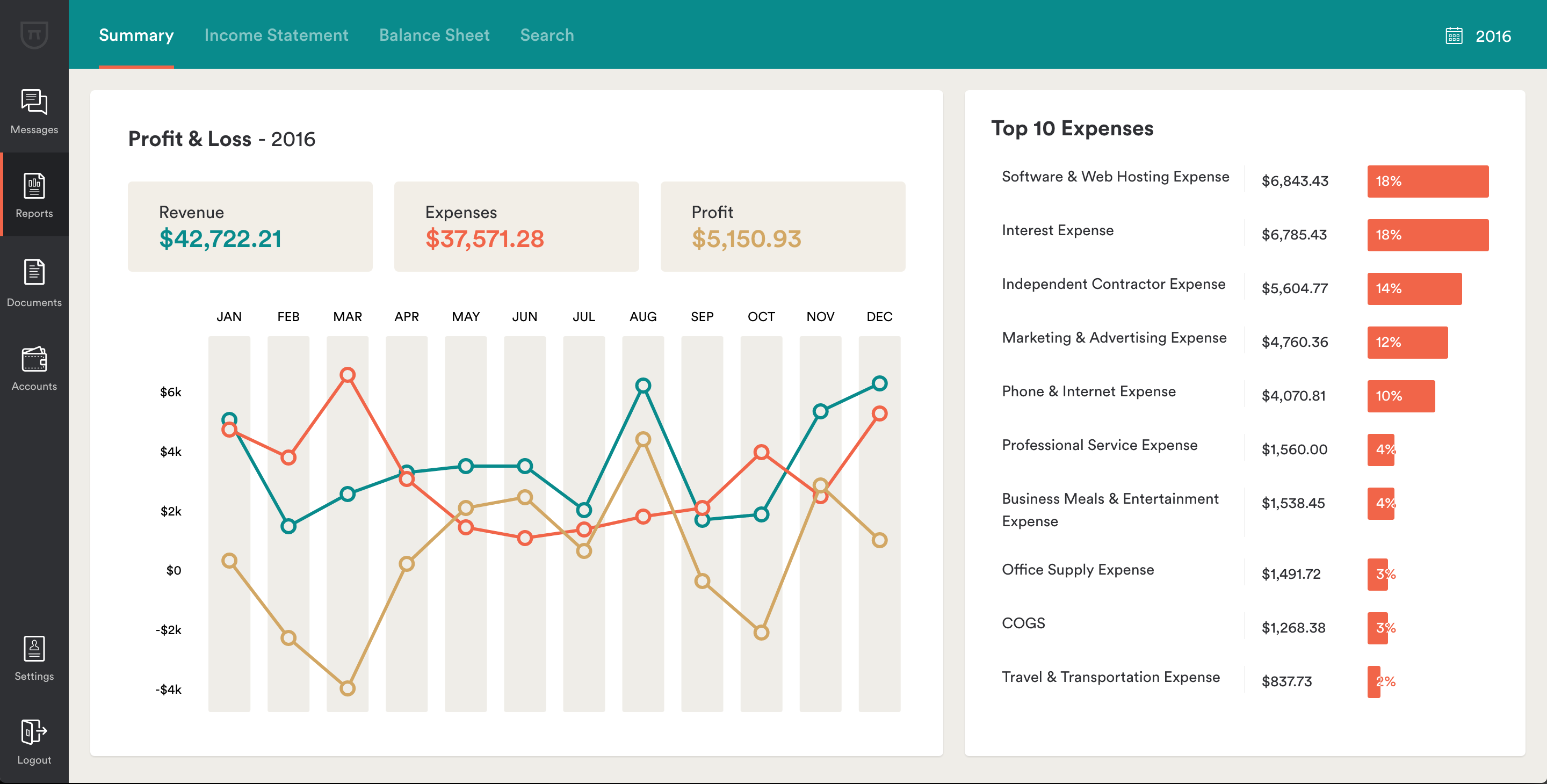 Bench saves you and your team from the tons of work that are associated with accounting and bookkeeping. With a team of expert accountants and bookkeepers, Bench provides you accurate, top quality accounting and bookkeeping services that enable you to see your finances and be totally aware of your income, expenses, payables, receivables, and more without having to do all the grunt work.
Pricing:
Starter – $119/month
Micro – $139/month
Boutique – $169/month
Venture – $209/month
Corporate – $299/month
Features:
Interactive Financial
Statements
Helpful Visual Reports
Year-End Financial
Package
Dedicated
Bookkeepers
Intuitive Software