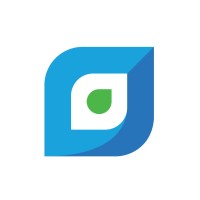 Accounting Seed is a complete ERP solution and accounting software built on, and fully integrated with, Salesforce.com for complete sales, order and financial management. The three core components of Accounting Seed are General Ledger, Project Accounting and Enterprise Resource Planning. The General Ledger features includes full accrual accounting with a a sub-account structure that allows for 4 separate segments.
This component enables you to manage projects and project tasks within the same ledger. You can also generate financial reports and statements, reconcile bank accounts, and manage accounts payable and cash disbursements. You can further manage your cash flow by setting up recurring billing, creating PDF invoices and printing checks.
In this lesson you will learn how data is captured and commonly flows through the application and updates the general ledger. The content revolves around the Accounting Seed Map and the associated diagrams that outline the flow of transactions in the application. Accounting Seed features a comprehensive set of tools that enable users to make their accounting tasks all a breeze: Reporting and General Ledger, Revenue Lifecycle Management, Expense Lifecycle Management, Project Accounting, Connected Payment Processing, and Order Management.
Pricing: On Request

Features:
General ledger
Create Accounts payable
Labor costing
Scheduled revenue recognition
Recurring billing
Kitting of multiple Salesforce products
Deferred revenue and expense
Custom Manufacturing or Construction Order
Accounts payable & cash disbursements
Lite Manufacturing Orders
Check printing from web browser
Supports paper or electronic cash disbursements
Inventory management
Customer Returns (RMAs)
Project Accounting